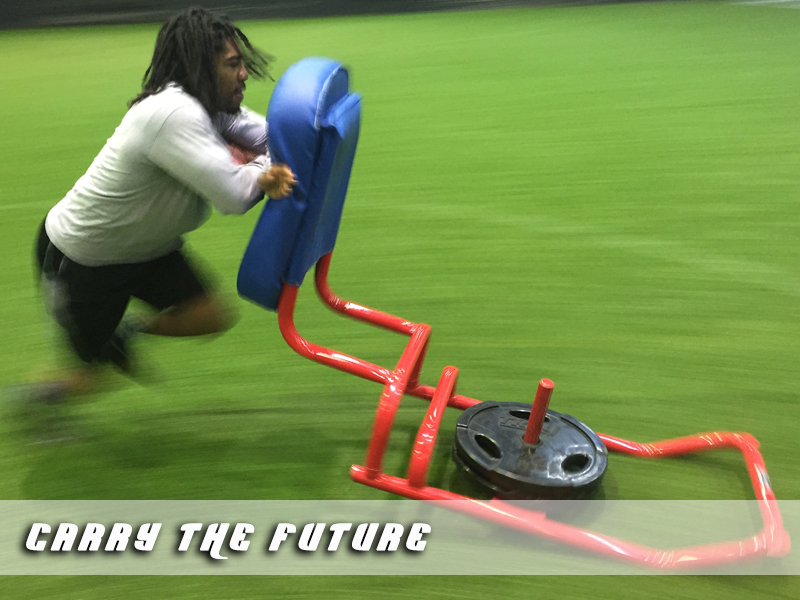 BALANCE. SPEED. VISION. POWER. ENDURANCE. ATTITUDE.
Running Back Skills
This program is designed to help aspiring Running Backs truly understand their positional demands. Not every athlete possesses the skill sets to play this position. Attitude will be either your ally or your worse enemy. How you perceive the football field is paramount toward your success as a ball carrier no matter if your a running back, wide receiver, or quarterback. Once that pigskin is secure in your arm, it's time to Run It. Let us help you understand the difference between reaction and anticipation. How to be physical, whether you're blocking or running the football. It is never too early to start mastering your craft and grasp "WHY" plays were designed the way they were, in order to better understand your responsibilities before you even come out of your stance. Dissect the defense like a pro and manipulate defenders in the way of your greatness!
Are you looking to separate yourself from the competition? Look no further than joining us to help build confidence and achieve all your goals, both in and out of season.
Sessions consist of:
Footwork/Balance
Hand-Eye/Read-React
Inside/Outside Runs
Releases/Route Tree
Run Blocking/Pass Protection
Pre-Snap/Game Situation
Film/Chalk talk
Servicing the Greater St. Louis and Kansas City Areas.
Program Types:
Small Group ( Players grouped by the grade they are entering. Grade 3-7, 8-12, Collegiate, Professional)
(January-August | Every Sunday 3:00pm-4:30pm)
Individual (Hands on 1on1 instruction, custom programming available)
(By appointment)
Online (Unlimited access to video content, virtual film study and instruction)
(Email info@trainrunit.com for inquiries)